Ceramic Knife
The ceramic knife is manufactured by fine ceramics under a high pressure.It also called "Noble Knife",is a modern high-tech product and has incomparable advantages against the traditional metallic kni
---
Product details
---
  Ceramic Knife
  Goldensun Zirconium Industry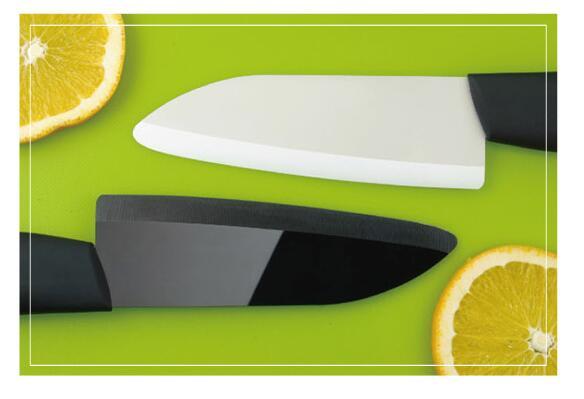 The ceramic knife is manufactured by fine ceramics under a high pressure.It also called "Noble Knife",is a modern high-tech product and has incomparable advantages against the traditional metallic knife. It is made of high-tech nano zirconia,so that it is also called "Zirconium Gem Knife",thus,you know how elegant and precious it is.
  The ceramic knife has the advantages of wear resistance,high density,high hardness,no pores,no dust accumulation,110 rustiness because it is made of nonmetal,no metallic smell residue when it is used for cutting food,light weight, sharpness, convenient carrying and cutting,convenient cleaning,etc.and has irreplaceable features of many knives made of metal.
  The ceramic knife fully embodies the green and environmental protection idea of new materials,and replacing the metallic knife with the ceramic knife has become a trend.
Get a free product quote
Our staff will contact you ASAP. If you need other services, please call the service hotline:
+86-543-2321777